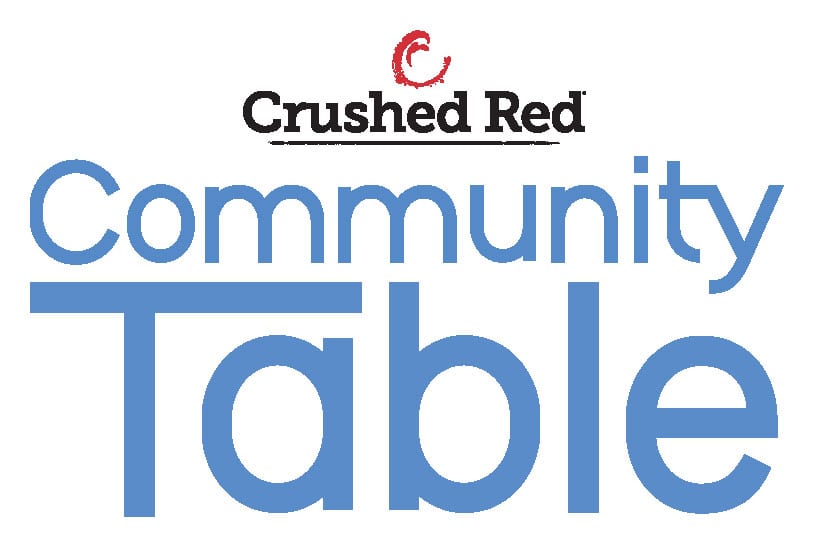 Crushed Red Community Table is a great fundraising opportunity for organizations of all sizes. Partner with us and get your organization a seat at the table!
Fill out our easy online form. Click on your Crushed Red area (in the boxes at the bottom of the page) to access the form and get started!
At Crushed Red Urban Bake and Chop Shop, we're grateful for the overwhelming support we've received from the communities surrounding our restaurants. You've really made us feel welcome and we can't thank you enough. In an effort to give a little something back, we're launching the Crushed Red Community Table. This is an exciting opportunity for organizations and non-profits to raise funds in partnership with Crushed Red restaurants.
Here's how it works: Every Monday, one group (who has scheduled in advanced) will receive 15% of the sales from guests who specify they're dining for that organization. They must let our team member at the register know BEFORE they pay. Your organization has all day to get supporters through our doors to say that they're dining on your behalf. It's simple! The best part is that your earning potential is unlimited because the more of your supporters who visit Crushed Red on your Community Table day, the more money you make. We feel this is a great way for both small and large organizations to raise funds and for us to give back to the very worthwhile groups in our area.
We do have a few simple rules that need to be observed in order for you to participate: